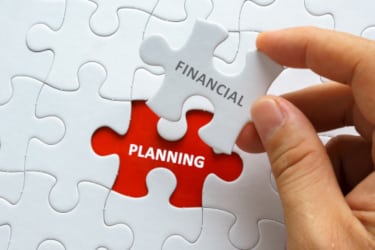 Your Checklist to Choosing a Financial Planner
The stakes are high when you open your finances to a planner, so don't skimp on your homework.
---
Do your due diligence
Choosing the right Financial Planner is vitally important to your financial well-being. This is someone you will trust with your investments, which makes it a high-stakes decision. Do you know what qualifications to screen for or which questions to ask? The Financial Planning Association of Australia is a great place to start your search.
Power2 is an FPA Professional Practice and all planners are members and signatories to their code of conduct.
---
Review qualifications
How do you make sense of the alphabet soup in Financial Planner designations? Do your homework, and find out which titles, such as Certified Financial Planner, offer the kind of expertise you're looking for. Many designations sound impressive, but they don't require more than a couple of two-hour classes.
Power2's Certified Financial Planner and Associates all hold university degrees along with post graduate Financial Planning studies.
---
Check the Planners history
You would hate to open up your finances to a Financial Planner you later learn has a history of skirting the law. Investors should check the Australian Securities and Investments Commission's (ASIC) website to review an planner's history as well as finding other helpful advice.
Power2's experienced Financial Planning team are all proud to offer ethical client focused advice.
---
How is the Planner licensed
Is this planner qualified to give you financial advice and who holds their licence? Planners can hold their own financial services licence or they may be operating under a large financial institution. If you want to be sure that your adviser is providing you with advice tailored for you and not the interests of some faceless company ask the question!
Power2 holds its own Australian Financial Services Licence (AFSL) meaning we have no links to large financial institutions which can influence our advice.
---
Ask to see an example of a client report
If you were thinking of hiring a caterer, you'd try the food first, right? Well it also makes sense to see an example of a Financial Planner's work before hiring him or her. Ask the planner to provide you with an example of a client's report. To get a better understanding of his/her services, ask the planner to walk you through each line, explaining the rationale behind the asset mix and the results.
At Power2 we would welcome the opportunity to take you through the quality and depth of the advice you will receive.
---
Find out how the planner is paid
In a perfect world, the way your Financial Planner is compensated wouldn't affect the quality of advice you receive. But since that's not a reality, investors must understand how money motivates planners. Planners must put clients' interests above their own and their recommendations must suit the client's financial needs, objectives and unique circumstances. Commission payments to planners from third parties can complicate and confuse this relationship.
Power2 receives its fees from you and no one else. We discuss and agree on fees with you upfront and payment can be either directly from you or paid from your investment assets.
---
Determine if the planner can speak your language
"Organic growth", "opportunity costs", "Alpha and Beta funds". Investment communication is riddled with confusing terms and complicated concepts. It's your Financial Planner's job to translate those ideas and terms into language that is both understandable and relevant to your situation. If an planner isn't willing to break these terms down for you, you may need to keep searching for a better fit.
At Power2 we believe that education is one of the most important things we can offer. The more you know about your financial plan the better prepared you are to take control of your financial future.