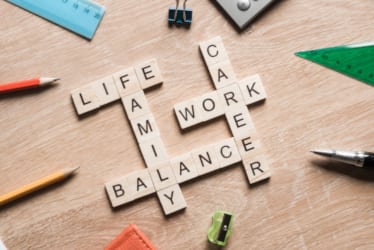 What is the true value of financial advice?
It's widely accepted that good financial advice offers clients a greater retirement lifestyle, improved personal security through effective insurance, better cash flow, the peace of mind of avoiding bad investments and greater discipline in sticking with good investments and budgets. Successful financial advice doesn't just influence financial decisions though, it also influences client happiness, and it's this underlying benefit which presents the true value of financial advice.
IOOF, in partnership with 'effortless engagement', took a closer look at these subtler benefits of financial advice in their white paper "The True Value Of Financial Advice" and uncovered….
Happier at home!
Respondents suggested that with ongoing financial advice there was greater harmony at home (one 2012 study found arguments about money were the strongest pointer to divorce of all disagreement types1) and lower levels of stress associated with purchasing decisions.
A perfect life?
One of the most compelling findings was that 22 per cent of people are more likely to feel they are living their 'ideal life' when they are backed by a successful financial plan and without the pressure or concerns surrounding money.
Get fit with financial advice!
The study also found that financial advice benefits extended beyond emotional happiness to clients' physical health. The results were telling, with around 1 in 5 people who don't receive financial advice reporting anxiety or disrupted sleep due to money concerns.
What else did the research show?
"The true value of Advice" paper showed that clients who receive ongoing financial planning advice experience:
• 13% greater levels of overall personal happiness.
• 21% overall increase in peace of mind.
• 17% increased level in confidence that their core goals will be achieved.
• 20% increased feeling of financial security.
One last point, Families come first
The research also found that family wellbeing was the top ranked priority, ahead of career, wealth and even personal health. In fact an overwhelming 83 per cent of clients consider it important for family members and close personal relationships to receive professional, ongoing advice.
If you would like a copy of IOOF White Paper 'The true value of advice' with the full results of their financial planning survey please contact our office.
1 Dew, J., Britt, S. and Huston, S. (2012), Examining the Relationship between Financial Issues and Divorce.