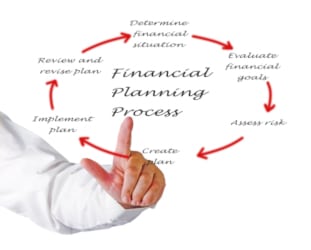 What to expect from your first meeting with Power2
An appointment with a financial planner doesn't have to be scary. Here's what you need to know.
In a good meeting, you can count on being the one doing most of the talking while being reminded that it's your money, and your decision.
As is so often the case, we fear what we don't know. It can be a daunting task to muster up the courage to finally face our finances head-on and make the decision to meet with a financial planner. Many of us don't know what to expect and find our self asking questions such as, "What should I know before speaking to a planner or advisor? What should I bring? What kinds of questions will they ask me?"
While the nature of every meeting is unique, as the needs of every client will vary, here's a typical outline of what your conversation with a financial planner may look like:
---
Financial snapshot
Before we can figure out where we're going, we need to determine where we are today. You would never attempt to give a friend directions if you didn't know where they were coming from. Much the same with your financial plan; your planner can't help guide you until he or she knows the starting point. You'll discuss your current assets that may include a savings account, checking account as well as any superannuation you have through current or former employers. It's also important to review any debt that you may be carrying. This may include credit cards, student loans, car loans or perhaps a mortgage. Your adviser will also consider any existing life insurance cover you hold as mitigating risk an important part of planning.
---
Cash flow analysis
Once a baseline has been established for your assets and your liabilities, it's time to assess your monthly cash flow. This is a fancy way of saying you're going to discuss how much money you make every month, how much you spend each month, and how much you are saving. Your planner is getting an understanding of how much you have available to reasonably save and invest on a monthly basis. This is a great time to discuss where you would like to cut back on certain expenses. Whether you're spending too much on happy hours, expensive dinners, or shopping at your favorite boutiques and department stores, we all have areas where we can cut back on spending.
---
Setting goals
Now that we know where we stand financially and how much we have available to invest each month, we need to figure out what we're doing with those savings. This is how you know your advisor is focused on helping you meet your objectives because this is where you'll be asked questions like, "What are your goals? What are you hoping to achieve? What's most important to you?" To help you put together an investment plan, your planner needs to know when you plan on needing that money. Are you hoping to buy a house in the next three to five years? Are you saving to afford a big vacation every year? Are you trying to pay off your debt? Are you planning to put away funds to cover unforeseen expenses in an emergency savings account? Are you looking to start saving for your retirement? By prioritizing your goals, your planner can help put a plan in place that is intended to help get you there.
---
Finance 101
Based on the information that you've shared, your planner will discuss with you some preliminary thoughts and ideas around your expressed ideas and goals. Topics touched on could include Investment Risk and Return, Saving (both inside and outside of Superannuation), Insurance, Centrelink and other discussion points to help you both understand the best course for you. It is important after all to be sure that your plan aligns with your goals, time horizon and risk tolerance. Reviewing all factors enables you both to make educated, informed decisions.
---
Written plan
At the end of the meeting, you'll have the beginnings of a plan that outlines how much you wish to be saving each month, what those savings are for, where you would like them invested and why. You'll have a strong grasp of where you are financially, where you want to go, and how you're planning on getting there. It's important to remember that you are the decision-maker and your planner is there to help guide you on your journey to reaching your goals.
---
You can count on being asked a lot of questions. In a good meeting, you can count on being the one doing most of the talking while being reminded that it's your money, and your decision. Most importantly, you can count on leaving the meeting with a personalized outline designed specifically to help you reach your goals.