Cats or Dogs? – which is really better?
So, are you a cat person or a dog person?
What is Australia's most popular pet, how many homes have one and how much do they cost us?
All is revealed in the following Pet infographic from Moneysmart's website.
02/08/2018 by the Power2 team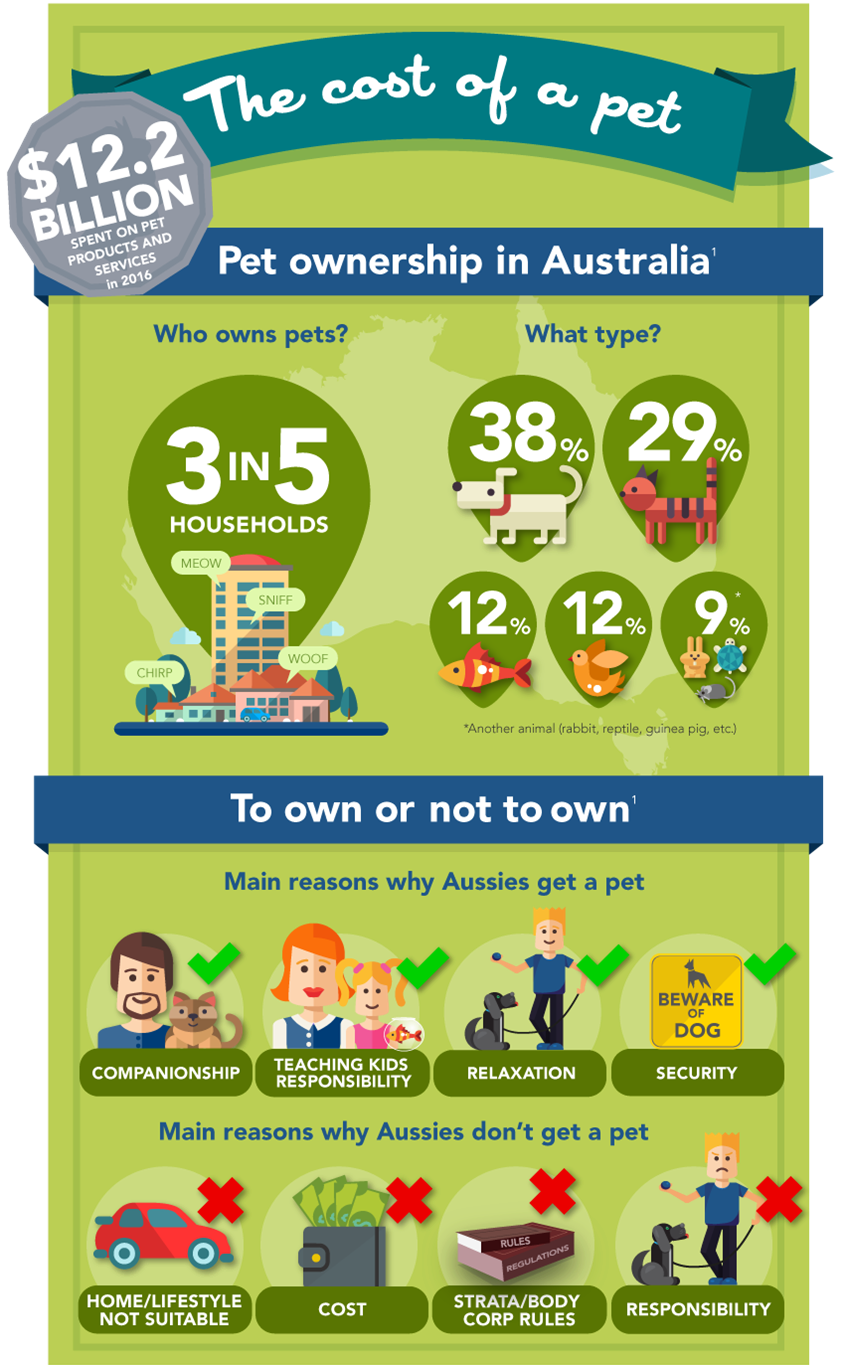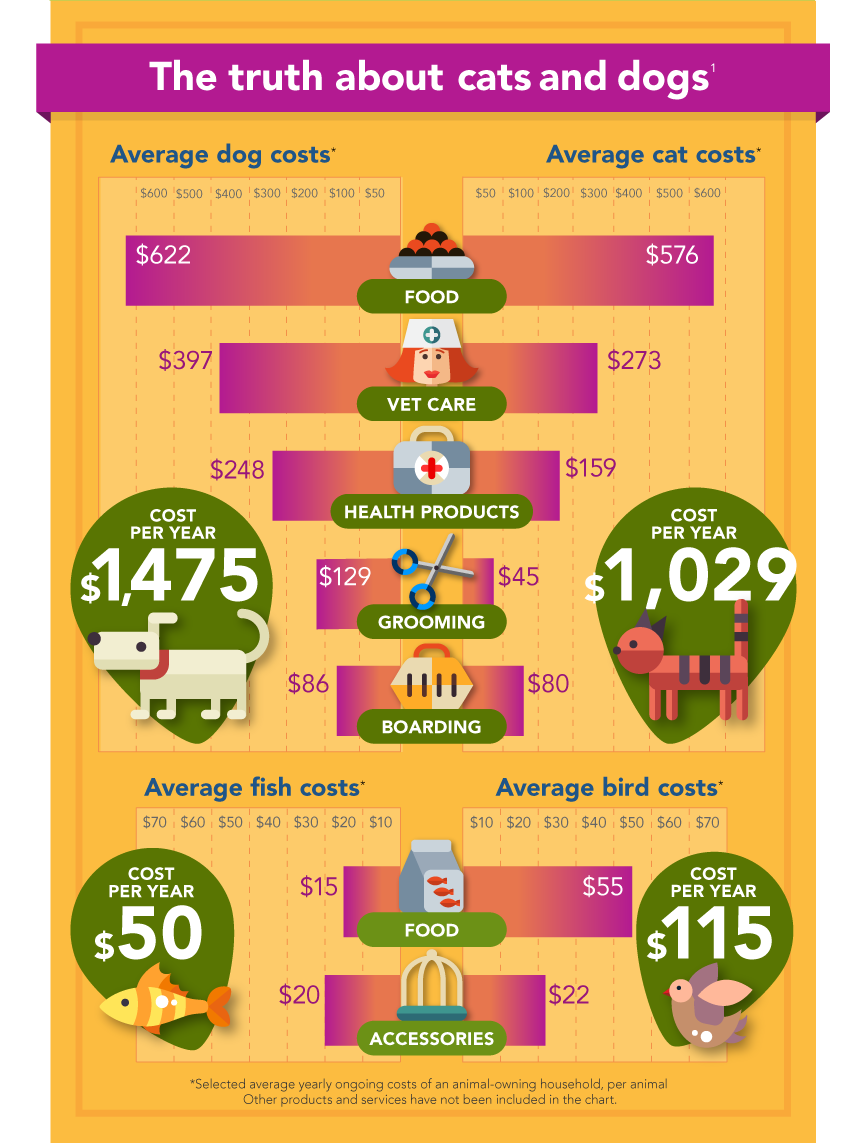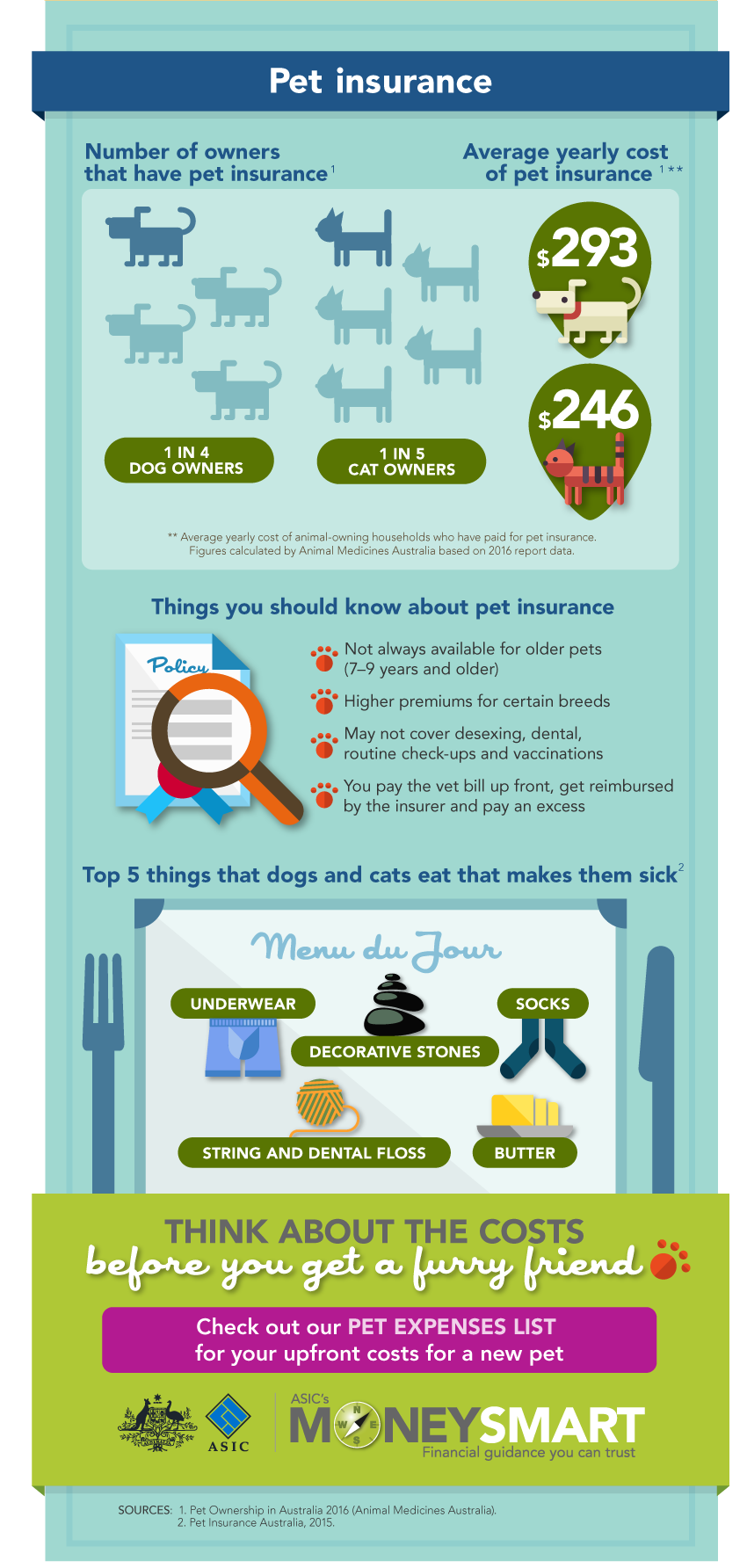 Well there you have it! 
Now at Power2 we are the first to admit we are not experts on pet ownership, but we can certainly help with affording them!
Feel free to use the below form to contact our office 
Contact Us
Following is a text Version of the above for those who prefer it
Pet ownership in Australia¹
$12.2 billion spent on pet products and services in 2016
Who owns pets? – 3 in 5 households
What type?
38% dogs
29% cats
12% fish
12% birds
9% Another animal (rabbit, reptile, guinea pig, etc.)
To own or not to own¹
Main reasons why Aussies get a pet
Companionship
Teaching kids responsibility
Relaxation
Security
Main reasons why Aussies don't get a pet
Home or lifestyle not suitable
Cost
Strata/body corp rules
Responsibility
The truth about cats and dogs¹
Average dog costs*
Food: $622
Vet care: $397
Health products: $248
Grooming: $129
Boarding: $86
Cost per year: $1,475
Average cat costs*
Food: $576
Vet care: $273
Health products: $159
Grooming: $45
Boarding: $80
Cost per year: $1,029
Average fish costs*
Food: $15
Accessories: $20
Cost per year: $50
Average bird costs*
Food: $55
Accessories: $22
Cost per year: $115
*Selected average yearly ongoing costs of an animal owning household, per animal. Other products and services have not been included in the chart.
Pet ownership in Australia (continued)
Pet insurance
Number of owners that have pet insurance¹
1 in 4 dog owners
1 in 5 cat owners
Average yearly cost of pet insurance¹**
Dog owners: $293
Cat owners: $246
Things you should know about pet insurance
Not always available for older pets (7-9 years and older)
Higher premiums for certain breeds
May not cover desexing, dental, routine check-ups and vaccinations
You pay the vet bill up front, get reimbursed by the insurer and pay an excess
Top 5 things that cats and dogs eat that makes them sick²
Menu du Jour:
Underwear
Decorative stones
Socks
String and dental floss
Butter
**Average yearly cost of animal owning household who have paid for pet insurance. Figures calculated by Animal Medicines Australia based on 2016 report data.
Think about the costs before you get a furry friend
Check out our pet expenses list for your upfront costs for a new pet.
Sources:
Pet Ownership Survey 2016 (Animal Medicines Australia)