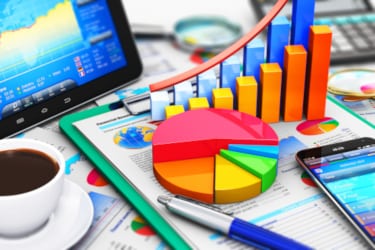 Accounting Software
At Power2 we've been offering accounting services to businesses in Mackay over many years. Our expert team of accountants work with clients across a diverse range of industries and organisations using many offline and online accounting software packages and systems. The main software packages we use include:
---
Xero
For many businesses we recommend using Xero.
Designed from the ground up with business owners in mind, Xero is an easy to use online accounting system that gives you access to your financial information anytime and anywhere, whether it be at your desk, on your tablet, or on your phone.
As a Xero Silver Partner and Certified Advisor we can introduce you to Xero. Our in-house Xero Certified Trainers can have you up and running in no time.
Click here for more on Xero including videos and examples.
---
BankLink
When you're running your own business, it's important to keep your mind on
the job. You don't want to waste time crunching the numbers and completing your bookwork when you could be spending that time on your business.
BankLink automates and simplifies your accounting by virtually eliminating manual data entry and the collection of receipts and bank statements. You'll no longer have to spend hours doing your books with software that is often complex and expensive to use.
BankLink makes it easy for you (and us) to stay up to date with your financial information so you can make well-informed business decisions.
Click here to find out more about Banklink software.
---
MYOB
Power2 is a supporter of MYOB software. We have MYOB trained staff
members who are happy to explain the benefits of MYOB and examine if it is the right software for you.
MYOB is a tried, trusted and well known name both to business owners and accountants alike, in fact they have over 1.2 Million businesses using their software right now.
It provides a real time view of your finances which helps you boost profitability and make better decisions.
MYOB takes care of much of the book keeping for you, letting you focus on what is important to you.
It helps you stay up to date with your ATO compliance obligations and enables you to work with us online.
Click here to find out more about MYOB software and which MYOB is right for you.
---
Reckon (QuickBooks)
Power2 has many clients using the ever popular QuickBooks software, and our
experienced staff are happy to work with you to be sure this software is fulfilling all your business needs.
Reckon is a leading provider of software solutions, providing business solutions for accountants and bookkeepers; and accounting solutions for small to medium businesses.
We know that every business is different, and Reckon agrees. They attempt to provide clients with a choice of software solutions to meet individual needs. Whether it is mobility, reporting, simplicity or integration that drives your decision, no matter how big or small your business is, Reckon has a solution to meet your business goals.
Please click here to find out more about Reckon accounting software.