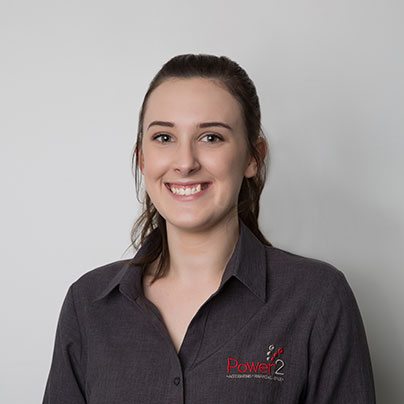 Sarah Jacobs
Sarah graduated high school in 2015 and went on to complete a Business Traineeship through the Mackay Regional Council and at the start of 2017 joined Power2 as a Financial Planning Assistant.
Since that time Sarah has gained experience and understanding of both the Financial Planning Industry and Power2's valued Clients. Sarah is currently undertaking further studies while she works full time as one of our skilled Paraplanners who ensure that the advice provided by our Financial Planners is delivered to clients in a clear and understandable manner. Sarah also generously spends some of her valuable time guiding and training our newer staff members within the admin team.
Sarah enjoys the forever changing dynamics of the Financial World and continuously learning, she also loves the organized and fast paced environment that Power2 has to offer.
"Good Financial Decisions, everyday", is the secret to helping our clients achieve their longer term financial goals.